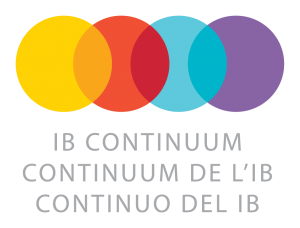 "Imagine a worldwide community of schools, educators, and students with a shared vision and mission to empower young people with the skills, values, and knowledge to create a better and more peaceful world. This is the International Baccalaureate (IB)."
At APIS our students learn through the International Baccalaureate (IB) programmes Framework. The IB offers schools a continuum of four programmes, Primary Years Programme (PYP), Middle Years Programme (MYP), Diploma Programme (DP), and Career-related Programme (CP). The institutions that offer at least three of the core programmes are referred to as continuum schools. Currently, APIS stands as one of the two recognized IB Continuum Schools in Chiang Mai and within the six in Thailand. 
Each of the IB programmes provides an education that enables Learners to make sense of the world around them resulting in internationally-minded people, equipping them with the skills and dispositions needed for taking responsible action for the future. Furthermore, IB  education crosses disciplinary, cultural, national, and geographical boundaries.
For over 45 years, the IB has delivered programmes designed to engage students from 3 to 19 Years of age in educational learning that equips them for life in the 21st century, leading to more than 5,000 schools teaching International Baccalaureate® (IB) programmes, with their unique academic rigour and their emphasis on students' personal development.
An IB Education: 
Focuses On Learners: the IB's student-centred programmes promote healthy relationships, ethical responsibility and personal challenge,
Develops Effective Approaches To Teaching And Learning: IB programmes help students to develop the attitudes and skills they need for both academic and personal success,
Works Within Global Contexts: IB programmes increase understanding of languages and cultures, and explore globally significant ideas and issues,
Explores Significant Content: IB programmes offer a curriculum that is broad and balanced, conceptual and connected.
APIS prides itself on developing an educational journey unique to each student, regardless of their educational history.  We strive to offer a wide variety of subjects, over many disciplines, allowing students to engage in real-life challenges and apply these lessons to their lives.  Students partake in classes that celebrate various cultures and also explore community and globally significant issues that affect them.
Being an IB Continuum school, allowing our students to think creatively and critically, establishing a foundation for lifelong learning, and providing them opportunities to gain confidence in themselves, is the bedrock of our school philosophy.
Our teachers are enthusiastic about teaching the IB principles by promoting inquiry-based teaching and continually searching for and implementing relevant and rigorous teaching strategies.
Throughout their years at APIS, students will learn and respond to challenges as they gain an invaluable international education that promotes and encourages them to pursue their passions and goals.
Learn more about the IB education 
The coherence and alignment provided by the three programmes allow APIS to deliver high-quality education of international recognition.

At APIS the educational journey starts with the PYP. The PYP offers an inquiry-based, transdisciplinary curriculum framework that builds conceptual understanding. It is a student-centered approach to education for children aged 3-12. The programme focuses on the development of the whole child as an inquirer, both in school and in the world beyond.
The PYP offers a transformative experience for students, teachers and whole school communities and delivers excellent outcomes by providing an education that is engaging, relevant, challenging and significant.
Guided by six transdisciplinary themes of global significance, students broaden their learning by developing their conceptual understandings, strengthening their knowledge and skills across, between and beyond subject areas.

From grade 7 to grade 10, the learning experience continues in the MYP. The MYP is a challenging interdisciplinary and disciplinary framework that encourages students to make practical connections between their studies and the real world.
The MYP curriculum framework comprises eight subject groups, providing a broad and balanced education for early adolescents. Students who complete the MYP at APIS are well-prepared to undertake the challenges of higher education.

During the last two years of their academic life at APIS, the students enjoy the DP programme. This programme aims to develop students who have excellent breadth and depth of knowledge – students who flourish physically, intellectually, emotionally, and ethically.
The Diploma Programme (DP) curriculum is made up of six subject groups and the DP core, comprising theory of knowledge (TOK), creativity, activity, service (CAS) and the extended essay.
By the end of grade 12, the International Baccalaureate (IB) assesses student work as direct evidence of achievement against the stated goals of the Diploma Programme (DP) courses.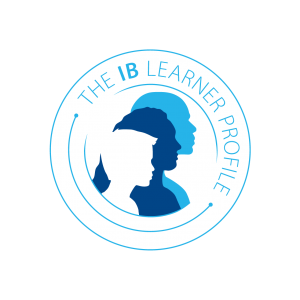 The IB  learner profile is a key component of all IB programmes placing the student at the center of the IB education. It promotes attitudes and characteristics in students that develop international-mindedness. Students are encouraged to recognize their common humanity and shared guardianship of the planet and to help create a better and more peaceful world.